The marshmallow factory believe that you can treat yourself to 'melt in the mouth' luxury with none of the guilt.
The delightfully delicious range of marshmallows are handmade with only the best of ingredients and are naturally low in fat, as well as gluten and dairy free.
This Ireland based business were over in the UK for business when they stumbled upon our website and proceeded to reach out. After the initial meeting it was obvious that we understood the nuanced buisness model, especially after sampling their out-of-this-world marshmellows!
Our Lead Designer Kieran quickly set to work on bringing to life the quality and ethos of The Marshmellow Factory. Read on to find out how he got on...
"I was so pleased I found eSterling! The website speaks for itself."
---
Darren Mooney - Director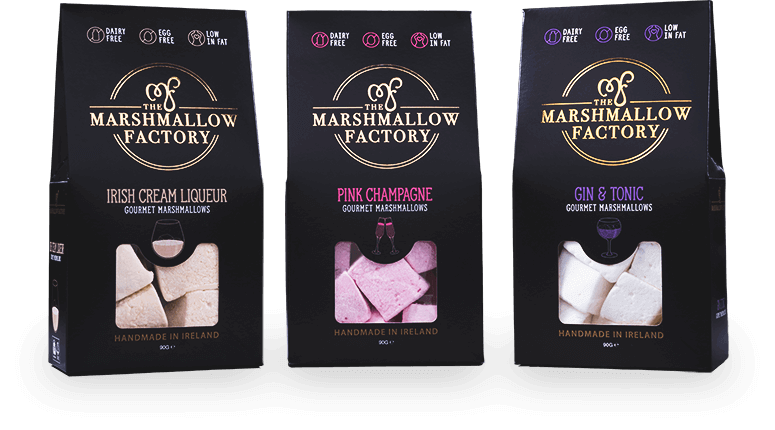 The Results
With any new eCommerce launch it will take time to gain some traction within the industry but the stats are looking very promising indeed.
If you're interested in taking your website to the next level simply

get in touch.